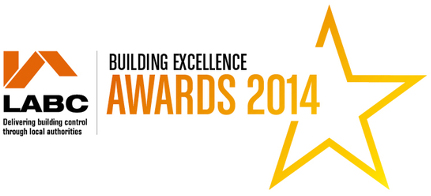 ICP Networks stunning new worldwide headquarters has been short-listed as a regional finalist in the LABC Building Excellence Awards 2014.
The 16,500 sq foot building has already been dubbed one of the greenest IT HQs in Britain because of it's eco-friendly design build – and the building has already begun generating a revenue less than six months after ICP Networks moved in.
ICP Networks HQ in South Manchester incorporates one of the largest solar panel installations in the North West, modern lighting sensors, huge warehousing potential, a logistics centre, laboratory, office space, an educational facility and state of the art boardroom equipped with video conferencing.
Honour
ICP Networks MD Matt Archer, said: "This is a huge honour and to even be just shortlisted is reward itself for all the hard work and effort in creating our HQ.
"We are hugely proud of what we have created, we didn't set out to 'tick boxes' to win awards, we created something that we felt was right for the environment, and right for us as a business and the results already have been beyond our wildest expectations.
"Fingers crossed for the Awards, who knows what might happen. If nothing else it shows that any company, large or small, really can achieve results that make a difference. We are immensely proud."
Designers, led by ICP Networks MD Matt Archer and Bob Greaves, ensured the environment was key to their every thought when creating the stunning building.
Environment
The 50kWP solar panel installation, one of the largest in the North West of England, was installed and generated 48,000kWH last year – more than twice the amount of energy ICP Networks require, generating a revenue stream as the surplus is sold back to the National Grid.
Roof lights were replaced with ultra-clear polycarbonate panels, modern lighting sensors and energy efficient bulbs were installed saving a huge 90% with light level and motion detection ensuring energy isn't wasted.
A heat recovery systems maximises energy efficiency, 100mm Kingspan insulation and Thermatex ceiling tiles made of bio-soluable mineral wool, prelates and clay coupled with Planitherm Argon Super Thermal Glass ensures heat is retained.
Now their work has been recognised by the LABC awards scheme, now in it's third year, established to reward buildings from a construction and technical building control point of view.
ICP Networks are delighted to reveal they have been short-listed as a Finalist in the North West and will progress to the National Finals if they are successful.
Excellence
The Building Excellence Awards finalists are not judged on architectural beauty but on "Excellence" shown from a construction and technical building control point of view. The awards are designed to showcase buildings and design teams that have had to tussle with technical issues, difficult sites, innovative and creative solutions.
The LABC is a not-for-profit, member organisation, representing all local authority building control teams in England and Wales. Members are tasked with ensuring buildings are habitable, safe, dry and warm and, with more than 3,000 professional surveyors and building technicians working in local authority building control, the organisation ensure a consistent national service is delivered at a local level.
ICP Networks will join the regional awards ceremony at The Reebok Stadium in Bolton on April 4, 2014. Winners from the black tie dinner and awards ceremony will progress to the national finals.

Award Categories
    Best Extension or Alteration to an Existing Home
    Best Local Builder or Traditional Craftsmanship
    Best Change of use of an Existing Building or Conversion
    Best Individual New Home
    Best Small New Housing Development (7 units or less)
    Best High Volume New Housing Development (8 units +)
    Best Social or Affordable New Housing Development
    Best Public Service Building
    Best Educational Building
    Best Commercial Building (two categories, small and large, to be divided by LABC at the judging)
    Best Customer LABC Partnership with a Local Authority Building Control Team
    LABC site supervisor of the year
 Award Sponsors
Creating The Green Dream