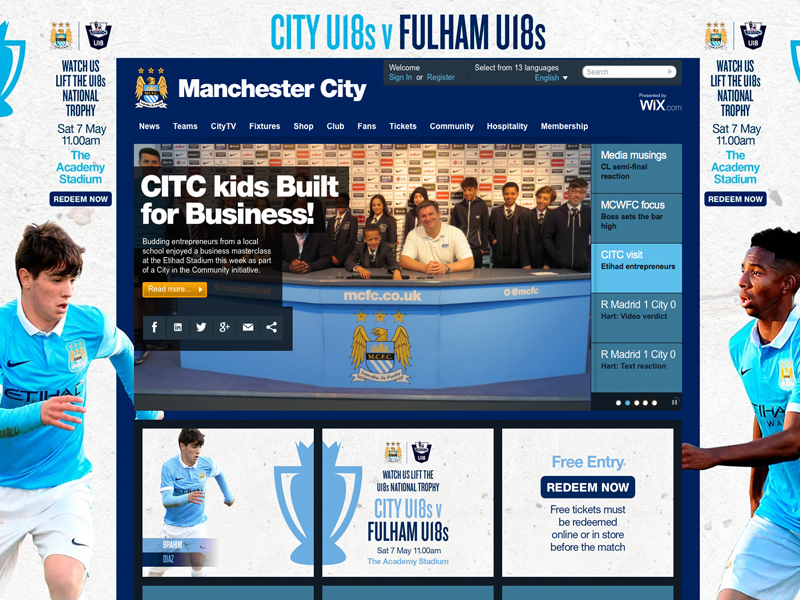 ICP Networks were given star billing at Manchester City's CITC Built For Business initiative.
IT and Networking specialist Matt Archer was invited to join the business masterclass developed for budding young entrepreneurs.
Matt joined forces with City legend Alex Williams MBE to deliver the 'Built For Business' class for youngsters from Kingsway High School pupils designed to inspire the youngsters as they begin to consider career options.
'Built for Business' is a 20 hour programme for secondary school pupils aged 12-15 and is designed to develop enterprise and entrepreneurial skills using Manchester City Football Club as a business model.
The majority of the course is taught using 50 tablets, donated by CITC supporter and sponsor ICP Networks.
Powerful
Matt, said: "Technology is such a powerful tool and combined with football, this programme provides a real platform for young people to learn and develop new skills.
"What better learning environment than the Etihad Stadium to gain an understanding of a successful business. As a fan and a local business, it gives me great pleasure to see first-hand the work that's being delivered by City in the Community and I'm delighted to be able to lend my support and knowledge as part of today's session."
Matt, the CEO of ICP Networks and Networksupermarket.com described how he had begun his business journey and gone onto create two hugely successful businesses.
The children asked questions and even approached Matt about the potential of doing work experience at ICP Networks.
Valuable
Alex, said: "It's great to be able to come and support our programmes like this and to have one of our partners here with us to share his experiences is really valuable for these young people.
"ICP Networks have been a great supporter of CITC over the last few years and their contribution is hugely valued."
ICP Networks have been a proud supporter of CITC since 20013 and along with the tablets have donated a minibus and van for CITC's schools road show initiative.
The tablets are a fantastic example of ICP Networks commitment to the Circular Economy. They were used initially to support CITC's Strike A Balance health program for primary schools but now house the incredible 'Built For Business' app.
Students who complete the course gain an Entry Level 3 qualification in Business & Enterprise awarded by OCR (Oxford, Cambridge and RSA)
---
View Gallery