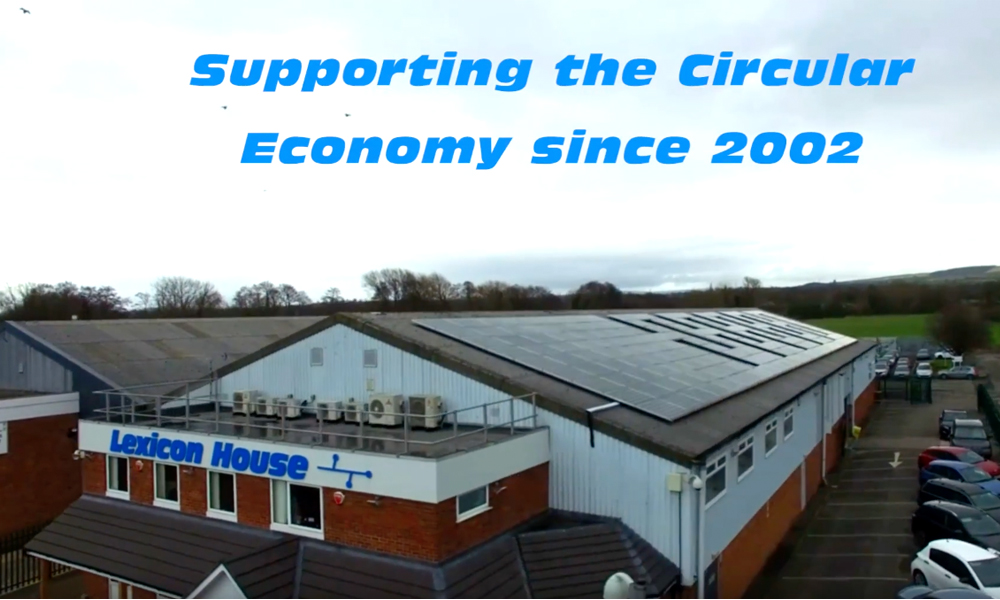 ICP Networks are proud supporters of the Circular Economy and now invite you behind the scenes look at Lexicon House.
In the second of our exclusive fly-by videos the ICP Networks team are proud to showcase their stunning home – a purpose built 16,500 sq ft facility in Cheshire.
Lexicon House was created from the ground up with the environment at its heart and boats one of the largest solar panel installations in the North West.
Dubbed the 'greenest IT HQ in Britain' the facility includes energy efficient lights and heaters equipped with motion sensors, minimum 100mm Kingspan insulation, a heat recovery system, Planitherm Argon Super Thermal glass and ceiling tiles made of bio-soluable mineral wool, perlites and clay.
The facility generates more than three times the energy actually required meaning the surplus is sold back to the grid.
The result is a modern, well equipped suite of offices, equipment testing facility and an incredibly well managed warehouse holding thousands of items from leading manufacturers such as Cisco, HP and Avaya which is available for immediate dispatch.
Rather than us tell you more, why not come in and have a look and you can see for yourself thanks to the second instalment of a video created with Vox Air and Onside PR. We hope you enjoy the tour.
Watch Video
ARVE Error: id and provider shortcodes attributes are mandatory for old shortcodes. It is recommended to switch to new shortcodes that need only url