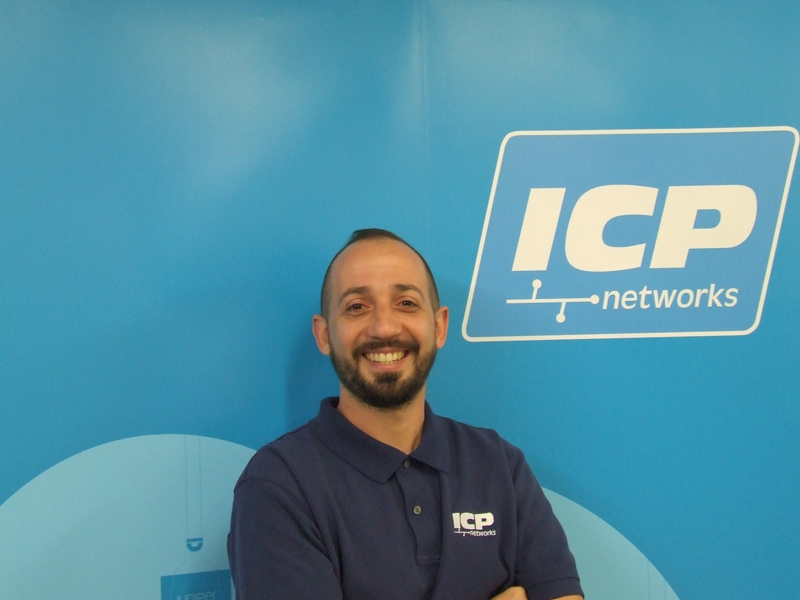 ICP Networks have nailed their colours to the Brexit debate with the appointment of a new European Accounts Executive.
Jeancarlos Calo is the latest star name to join the ICP Networks team as the IT and Networking leaders commit fully to staying in the EU.
ICP Networks have been supplying IT and Networking equipment from leading lines including Cisco, HP, Avaya and Juniper for more than 14 years.
But the appointment of trilingual Jeancarlos, an Italian raised in Venezuela is the first time ICP Networks have had a dedicated Spanish and Italian speaking accounts executive.
Welcome
ICP Networks MD Matt Archer, said: "We are delighted to welcome Jeancarlos to the team, he is vastly experienced and very knowledgeable and brings dedicated multilingual support to our European customers.
"We have customers all over the world, many of whom we have dealt with for a large part of our 14 year history but the European market is crucial to an SME like ICP Networks.
"We many customers across Europe but clearly there is much more potential and having Jeancarlos on the team means he will be able to service this market in a way we simply could not before.
"And on the topic of Europe, I am fully committed to ensuring Britain remains in the EU. I believe it is crucial for business like ours to be part of the European Union and we hope voters will realise this and vote to remain.
"Remaining provides opportunities for SMEs like ours to expand and build, creating further opportunities, jobs and it is clear to us that it is far easier to move forward if we are on the inside with a voice than watching from afar."
Shoe Maker
Jeancarlos Calo is 34 years old and has a fascinating story. Born in Italy and raised in Venezuela, the son of a famous shoe-maker flew to the United Kingdom to learn English and fell in love with the country.
He said: "I'm truly excited about being part of the ICP Networks team. I knew from the very first moment I came for my interview that this was the place I wanted to work. I love the environment, it feels like a big family.
"I believe I can really add value to ICP Networks and the service they already provide. I love this industry and I love to be able to communicate with people and pass on my experience and knowledge.
"Having been born in Italy and raised in Venezuela I speak Italian, Spanish and now English and I look forward to expanding our services across Spain and Italy."
*  Learn more about Jeancarlos in an exclusive interview – to be published on ICPNetworks.com next week.