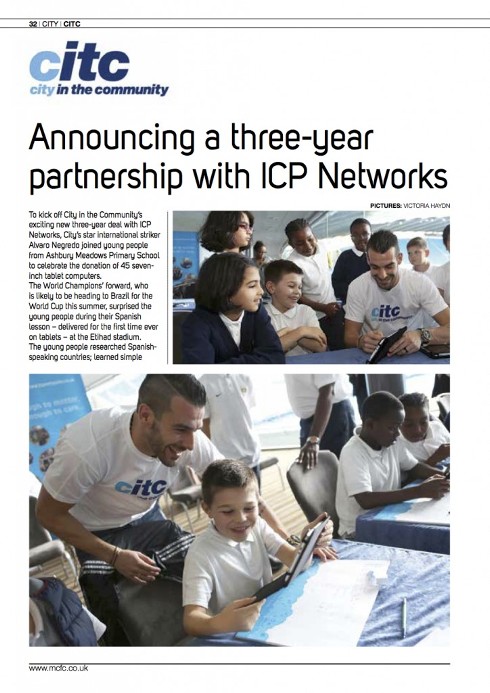 MANCHESTER City featured their latest star signing – ICP Networks – with a special feature ahead of the Premiership clash with Tottenham Hotspur.
The title challengers were delighted to welcome ICP Networks to the Etihad to celebrate their three-year sponsorship of the club's CITC program.
ICP Networks have agreed to support CITC, the community arm of Manchester City, founded in 1986 to forge closer links between the club and local community.
CITC employ 20 full-time and 30 part-time staff to run projects around the Greater Manchester area covering Health, Sport, Skills & Enterprise and Young People.
The award winning team engage with more than 200,000 people of all ages and across all communities and ICP Networks are delighted to support them – kicking off their sponsorship by providing a number of tablets to assist the CITC education program.
Manchester City celebrated the ICP Networks partnership with CITC with a feature in the match day program ahead of the Premiership clash with Spurs.
Read the full article below: