Does a list of hot gadgets and cool new technology grab your interest immediately?
Is your credit/debit card still cooling down from its last usage on electronics tech purchases?
Looking forward to product launches at the Consumer Electronics Show the way others look forward to Game of Thrones or Narcos?
Do you take leave of your senses when justifying the need for tech kit?
If the answer to any of these questions is "yes", chances are you are an Alpha Geek. Your tech destiny awaits…
X Marks the spot
Yep – the iPhone X is with us just in time for me to put it on my list of things to geek-out to the most. Wireless Charging – tick! Most durable glass ever (really?) – tick. There is a huge emphasis on the improved cameras and related uplifts in photographic quality. It gets very personal with Facial ID features. Apple pay means we get coffee quicker at Costa (although my thumbprint always takes 2-3 attempts). Beautiful screen. The new features look super cool and at a cost of £999, they will need to be.
Ah hem – Voice Assistant
Time magazine announced earlier in the year that Amazon's Alexa is winning the war against Google Home and Apple's Siri. Companies working with Alexa to connect the Internet Of Things read like a Who's Who of technology giants. General Electric, Ford, Nest, Honeywell, Philips – the list goes on.  "Alexa, make the living room gold."
Check out a list of what types of products are already working with Alexa.
http://smarthome.reviewed.com/features/everything-that-works-with-amazon-echo-alexa
At home in the Nest
For those of us who may not know, Nest Labs manufacture home automation gadgets. Programmable, sensor-driven, Wi-Fi-enabled "learning" thermostats; smoke detectors; security cameras; doorbells, and other security systems.
See what works with Nest https://workswith.nest.com/uk/
3D me Printers
Like all enticing and tempting bits of technology, we are lured in by the low price points: "Hey look it's only £239". From there it is a slippery slope. The showroom shine tractor beam soon pulls you into the £2,300 vicinity. But that is a small price to pay to be the first on your street with something so coveted and envied.
http://www.techradar.com/news/best-3d-printer
Life's good with this one on the list for the lounge or man cave
When LG says that every pixel produces its own light within their 4K TV; the LG OLED 55 inch TV is bound to be impressive.   From what we have seen it truly is. Perhaps some wallet and wall space will accommodate this one soon.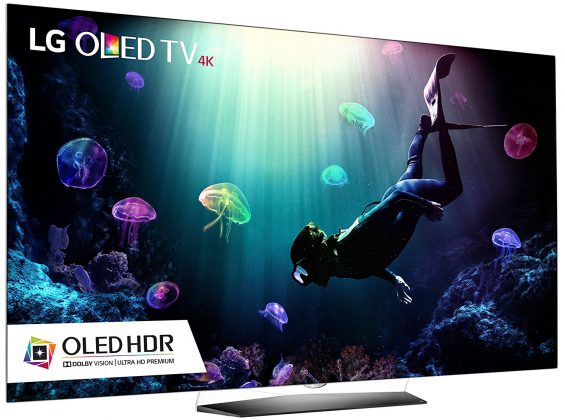 During the working day at ICP Networks, we experience some pretty cool Networking Technology projects that benefit businesses and homes.   But I have to say that the Internet Of Things and home technology applications brings out the Alpha Geek in me.   So much so that I look forward to my weekly email from Amazon detailing "What's new with Alexa."
Have you seen anything to tempt you yet?  Wired Magazine has their top picks to look at. Better get your bitcoins together for some retail therapy. http://www.wired.co.uk/topic/wired-recommends