"You can't judge a book by its cover". This doesn't necessarily transfer to "you can't judge a phone by its case". All of the Cisco 7800 series look the same (barring the CP-7811-K9). So, it is perhaps useful to see underneath the cover – or case.
Quick glance. We have created a feature and technical comparison chart to help answer questions – see below.
Counting backwards from the 7900 series to the future in the Cisco 7800 Series IP Phones.
The top tip for this series is the CP-7841-K9. This is the only phone in the series to have a Gigabit Ethernet Switch, as the other models have a 10/100 Mbs switch. Naturally, this is pretty important if you're saving or conserving ports in your facility and/or network by using the phone as a switch.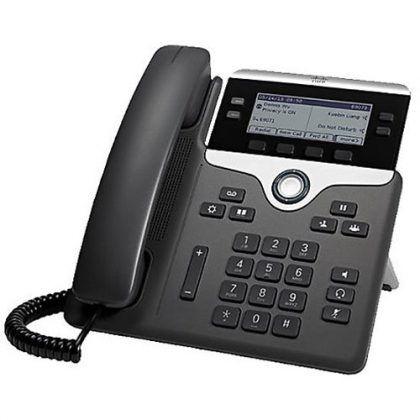 Click here or on the image to see the Cisco 7800 Series IP Phone Feature Comparison Chart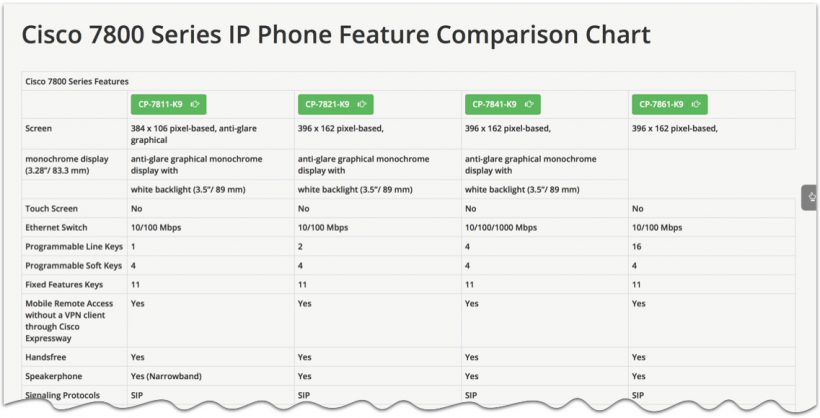 The right way to connect
Mobile Remote Access without a VPN client through Cisco Expressway is a super feature that all of the 7800 Series units possess. Also, all of the 7800 Series phones work on various CUCM platforms including Cisco Call Manager and Spark Cloud.
How to be the 7800 Series office Star – getting started in the right way
Star acting and script writing on this 90-second video aside 😉 The video below is a useful portal to web-based tutorials for users of all of the 7800 series models to get started and learn more.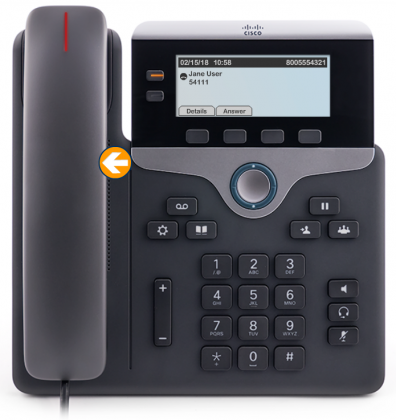 If you would like further specification information on the Cisco 7800 Series Phones, please click the link of the applicable phone in the above 7800 Series Comparison chart. Scroll to the 'Show Detailed Specification' tab and expand to see Ethernet Switch speeds, Codec and other information or feel free to ask us.