ICP Networks Fingers Crossed For Awards
By ICP News Editor
3 Apr 2014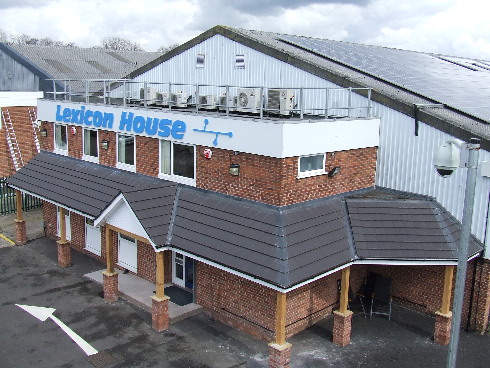 ICP Networks are keeping their fingers crossed ahead of the LABC Building Excellence Awards tomorrow night.
The Network specialists are regional finalists in the Building Excellence Award and will discover their fate at a prestigious ceremony hosted at Bolton's The Reebok Stadium on Friday.ICP Networks have transformed a warehouse shell into a magnificent 16,500 sq foot worldwide HQ that has already been dubbed the greenest IT HQ in Britain.Designers considered the environment when considering every inch of the new HQ incorporating the latest solar panel installation in the North West, modern lighting sensors, super insulation and energy efficient bulbs.Officers at Cheshire East were so impressed they recommended ICP Networks to the LABC award scheme and the judges clearly agreed by shortlisting the company as a Regional Finalist.
Honour
ICP Networks MD Matt Archer, said: "It is a huge honour to be nominated and if we are to be successful that is a wonderful achievement but the initial recognition is reward in itself."We didn't design the building to win awards, we did it because wanted a first class facility that respected the environment and our build has proved that it is possible to do both."There of course is an initial expense when it comes to installing things like solar panelling and energy efficient light bulbs but if it is done properly the building very quickly rewards you with energy savings."The solar panels are now actually generating money as they are producing more than double the amount of energy we need and that is going back into the grid.
Harmony
"The IT industry receives criticism for the amount of damage it can do to the environment so it makes us feel very proud to know we can have everything we want, everything we need and yet remain in harmony with the planet."ICP Networks will discover tomorrow evening whether they will progress to the
 National Finals of the LABC Building Excellence Awards.
Finalists are not judged on architectural beauty but on "Excellence" shown from a construction and technical building control point of view. The awards are designed to showcase buildings and design teams that have had to tussle with technical issues, difficult sites, innovative and creative solutions.
The LABC is a not-for-profit, member organisation, representing all local authority building control teams in England and Wales. Members are tasked with ensuring buildings are habitable, safe, dry and warm and, with more than 3,000 professional surveyors and building technicians working in local authority building control, the organisation ensure a consistent national service is delivered at a local level.