Daily collections from all major domestic and international couriers.
Freight Forwarders available for larger consignments. You can contact us directly on +44 1625 856 480, any working business day between 08:00 and 17:00 GMT.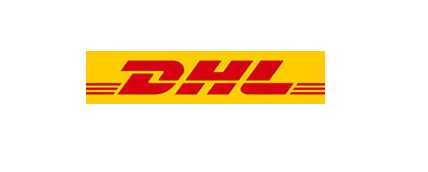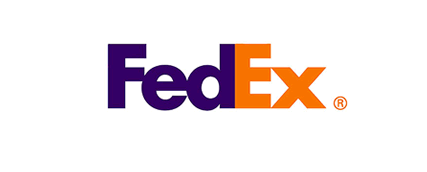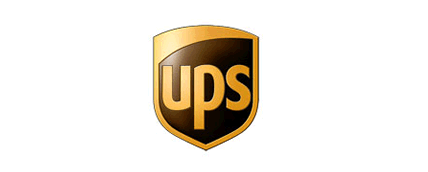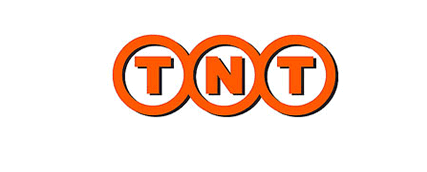 Customer satisfaction is vitally important to us; Therefore, all refurbished Cisco WS-C3560G-48PS-S supplied by ICP Ltd is subjected to a robust testing process and ships with our standard 90 day warranty.
Prices for warranty extensions can be quoted on request, subject to the availability and age of the item in question.
Please don't hesitate to contact a member of our friendly and knowledgeable sales team if you require any further assistance with any aspect of the ICP Ltd warranty. We look forward to hearing from you. You can contact us directly on +44 1625 856 480, any working business day between 08:00 and 17:00 GMT. .
We are proud of our reputation in only supplying refurbished Cisco WS-C3560G-48PS-S's that have passed through our strict refurbishment program. Our technicians ensure that all Cisco WS-C3560G-48PS-S's have fulfilled the following 10 point check and received our seal of approval.
ASSET TAGGING
Prior to refurbishment, we investigate every Cisco WS-C3560G-48PS-S serial number to establish the item is the genuine article, ensuring that it matches perfectly with the manufacturer's original specifications and records. Alert and responsive to the increasing threat of counterfeiting, you can rely on ICP to guarantee the authenticity of your refurbished Cisco WS-C3560G-48PS-S.
TESTING
Every Cisco WS-C3560G-48PS-Sthat undergoes our refurbishment process is thoroughly bench tested in our static free laboratory, ensuring complete customer satisfaction at the critical point of installation.
100% DEFECT FREE
We ensure that all of our refurbished Cisco WS-C3560G-48PS-S's are free from defects. Any repairs are either carried out in-house or by trusted partners, and to the highest possible standards as laid out by the original manufacturer.
SANITISATION OF FIRMWARE AND SOFTWARE
We ensure that all refurbished Cisco WS-C3560G-48PS-S's are fully data-cleansed and password-free, where applicable.
SANITISATION OF HARDWARE
Each refurbished Cisco WS-C3560G-48PS-S is individually cleaned inside and out. Cisco WS-C3560G-48PS-S's from ICP Ltd look smart, facilitating a tidy installation.
BAGGING
Our state of the art packaging systems allow us to protect even the largest and most awkward packages from the rigours of transit.
FINAL PACKAGING
We box all of our Cisco WS-C3560G-48PS-S's to a level currently above postal standards; Sturdy boxes, packed with air and foam bags are employed as standard, helping to ensure that your refurbished Cisco WS-C3560G-48PS-S's are received in perfect working order.
STORAGE
Our 10,000 sq ft clean storage facility means that we can store our refurbished Cisco WS-C3560G-48PS-S's in ideal conditions.
WARRANTY
All of our refurbished WS-C3560G-48PS-S's carry an unconditional 90 day RTB warranty.
SHIPPING
All refurbished WS-C3560G-48PS-S shipped by us carries GOODS IN TRANSIT insurance and is always to be securely "signed for" on delivery.
Catalyst 3560 Gigabit Ethernet Switch
The Cisco Catalyst 3560 Series is a line of fixed-configuration, enterprise-class switches that include IEEE 802.3af and Cisco prestandard Power over Ethernet (PoE) functionality in Fast Ethernet and Gigabit Ethernet configurations. The Cisco Catalyst 3560 is an ideal access layer switch for small enterprise LAN access or branch-office environments, combining both 10/100/1000 and PoE configurations for maximum productivity and investment protection while enabling the deployment of new applications such as IP telephony, wireless access, video surveillance, building management systems, and remote video kiosks. Customers can deploy networkwide intelligent services-such as advanced quality of service (QoS), rate limiting, access control lists (ACLs), multicast management, and high-performance IP routing-while maintaining the simplicity of traditional LAN switching.
4 x Gigabit Ethernet Expansion Slot
SNMPv1, SNMPv2c, and SNMPv3
Policy management
Command-line interface (CLI)
Resource Manager Essentials
Web-based management
Cisco Network Assistant Software
CiscoWorks network-management software
Four thousand VLAN IDs are supported
Management console port: RJ-45-to-DB-9 cable for PC connections
Service Assurance Agent (SAA) support facilitates service-level management throughout the LAN.
Up to 1024 VLANs per switch or stack and up to 128 spanning-tree instances per switch are supported
Embedded Remote Monitoring (RMON) software agent supports four RMON groups (history, statistics, alarms, and events).
VLAN trunks can be created from any port, using either standards-based 802.1Q tagging or the Cisco Inter-Switch Link (ISL) VLAN architecture.
Remote SPAN (RSPAN) allows administrators to remotely monitor ports in a Layer 2 switch network from any other switch in the same network.
Catalyst 3560 Switch
Regulatory Compliance and Safety Information for the Catalyst 3560 Switch
Product registration card
AC power cord (AC-powered switches)
One RJ-45-to-DB-9 adapter cable
Mounting kit containing:
Four rubber feet for mounting the switch on a table
Two 19-inch rack-mounting brackets (also used for wall mounting)
Six Phillips flat-head screws for attaching the brackets to the switch
Four Phillips machine screws for attaching the brackets to a rack
One cable guide and one black Phillips machine screw for attaching the cable guide to one of the mounting brackets
One redundant power system (RPS) connector cover (for wall mounting)
Two Phillips pan-head screws (for attaching the RPS cover)
Four Phillips truss-head screws (for wall-mounting brackets)
Advanced IP routing
Configurable up to 11,000 unicast routes
Acoustic Noise: 52-58 dBa
DC Input Voltages (RPS Input): 14A
Power Rating: 0.56 kVA
Configurable up to 1000 IGMP groups and multicast routes
Telco: Common Language Equipment Identifier (CLEI) code
Configurable maximum transmission unit (MTU) of up to 9000 bytes, with a maximum Ethernet frame size of 9018 bytes (Jumbo frames), for bridging on Gigabit Ethernet ports, and up to 1546 bytes for bridging of Multiprotocol Label Switching (MPLS) tagged frames on 10/100 ports.
POE:
Maximum power supplied per port: 15.4W
QoS and Control:
Advanced QoS
Granular Rate Limiting: The Cisco Committed Information Rate (CIR) function guarantees bandwidth in increments as low as 8 kbps.
IEEE:
IEEE 802.1s
IEEE 802.1w
IEEE 802.1x
IEEE 802.3ad
IEEE 802.3af
IEEE 802.3x
IEEE 802.1D Spanning Tree Protocol
IEEE 802.1p CoS Prioritization
IEEE 802.1Q VLAN
IEEE 802.3 10BASE-T specification
IEEE 802.3u 100BASE-TX specification
IEEE 802.3ab 1000BASE-T specification
IEEE 802.3z 1000BASE-X specification
Safety Certifications:
UL to UL 60950, Third Edition
C-UL to CAN/CSA C22.2 No. 60950-00, Third Edition
TUV/GS to EN 60950:2000
CB to IEC 60950 with all country deviations
NOM to NOM-019-SCFI
CE Marking
Electromagnetic Emissions Certifications:
FCC Part 15 Class A
EN 55022: 1998 (CISPR22)
EN 55024: 1998 (CISPR24)
VCCI Class A
AS/NZS 3548 Class A
CE
CNS 13438 Class A
MIC
MIB:
BRIDGE-MIB
CISCO-CDP-MIB
CISCO-CLUSTER-MIB
CISCO-CONFIG-MAN-MIB
CISCO-ENTITY-FRU-CONTROL-MIB
CISCO-ENVMON-MIB
CISCO-FLASH-MIB
CISCO-FTP-CLIENT-MIB
CISCO-HSRP-MIB
CISCO-HSRP-EXT-MIB
CISCO-IGMP-FILTER-MIB
CISCO-IMAGE-MIB
CISCO-IP-STAT-MIB
CISCO-L2L3-INTERFACE-CONFIG-MIB
CISCO-MAC-NOTIFICATION-MIB
CISCO-MEMORY-POOL-MIB
CISCO-PAGP-MIB
CISCO-PING-MIB
CISCO-PROCESS-MIB
CISCO-RTTMON-MIB
CISCO-STP-EXTENSIONS-MIB
CISCO-SYSLOG-MIB
CISCO-TCP-MIB
CISCO-VLAN-IFTABLE-RELATIONSHIP-MIB
CISCO-VLAN-MEMBERSHIP-MIB
CISCO-VTP-MIB
ENTITY-MIB
ETHERLIKE-MIB
IF-MIB
IGMP-MIB
IPMROUTE-MIB
OLD-CISCO-CHASSIS-MIB
OLD-CISCO-FLASH-MIB
OLD-CISCO-INTERFACES-MIB
OLD-CISCO-IP-MIB
OLD-CISCO-SYS-MIB
OLD-CISCO-TCP-MIB
OLD-CISCO-TS-MIB
OSPF-MIB (RFC 1253)
PIM-MIB
RFC1213-MIB
RFC1253-MIB
RMON-MIB
RMON2-MIB
SNMP-FRAMEWORK-MIB
SNMP-MPD-MIB
SNMP-NOTIFICATION-MIB
SNMP-TARGET-MIB
SNMPv2-MIB
TCP-MIB
UDP-MIB