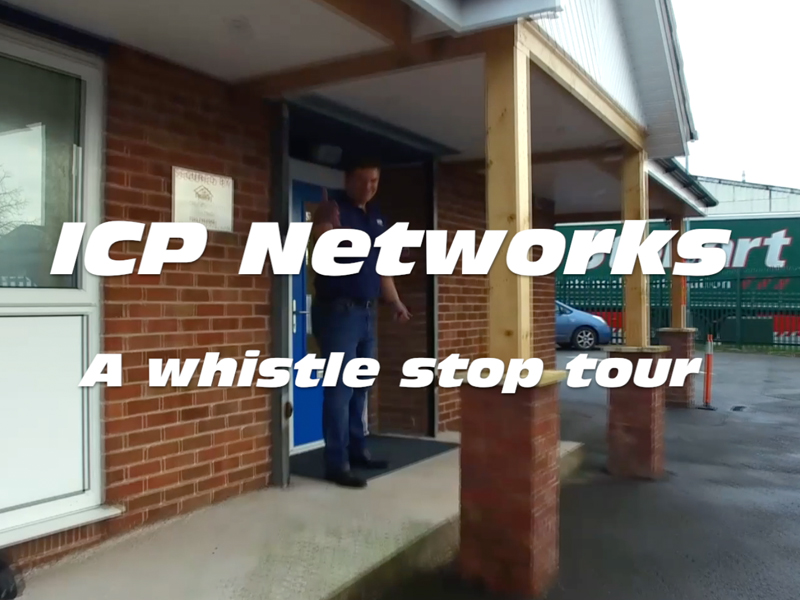 ICP Networks are proud to unveil ICP TV.
The IT and Networking specialists have launched a new video channel to showcase our working and expertise.
ICP TV will be housed on the ICP Networks YouTube channel which will feature an array of interesting and useful videos for your pleasure.
Make sure you subscribe to our chancel to ensure you do not miss out on any of our updates by clicking this link.
ICP Networks have been delivering IT products and network solutions globally since 2002 and moved to an ultra modern and three times carbon neutral headquarters in 2013.
Lexicon House was designed from the ground up with the environment at its heart complete with 50 kWp solar panel installation, heat recovery system and modern light sensors.
MP David Rutley honoured ICP Networks and officially opened the 16,500 sq foot facility and Managing Director Matt Archer and the ICP Networks team have been proud to host numerous dignitaries since its Grand Opening.
Matt, said: "We are very proud of Lexicon House and I personally take great pride in showing visitors around the building.
"But we are an international company with clients, customers, suppliers and friends based all around the world and so not everyone has the opportunity to come and visit – so we thought we could give them a virtual taste of Lexicon House.
"We have been working with Onside PR for a number of years now and they now working a Manchester based drone camera team called Vox Air and it seemed the perfect opportunity to showcase our facility.
"It was fantastic to watch the drone team in action, flying through Lexicon House and up and over the roof to show off the solar panels on the roof that have helped ICP Networks to generate almost three times the amount of energy we actually require.
"We have produced two initial videos that will give visitors a brief introduction to the team and facilities at ICP Networks and will be looking to produce a series of videos throughout the year. Hopefully you will find them interesting and a bit of fun!"
Stockport based Vox Air are CAA, BOSIET and MIST certified, fully insured and military trained and provide professional drone camera solutions for a variety of clients including promotional videos, industrial surveying, private & commercial property, weddings & events and renewable energy surveys.
---
Subscribe to ICP TV
Click this link to subscribe to ICP TV – click here
---
View The Video
ARVE Error: id and provider shortcodes attributes are mandatory for old shortcodes. It is recommended to switch to new shortcodes that need only url
---
Behind The Scenes